HOME DEPOT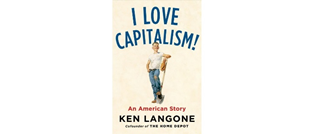 If you are as impressed with this company as I am, either as a consumer or investor, there are two books I just read that you will find interesting. The first is "I Love Capitalism" by Ken Langone, one of the three founders of Home Depot. He talks about his life and career, of which his role in getting Home Depot off the ground was a significant part.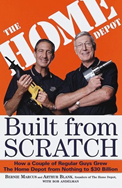 The other book is "Built from SCRATCH", written by Bernie Marcus and Arthur Blank, the other two founders of Home Depot. This focuses on the business failures they experienced leading up to their enormous success with Home Depot. Beginning in 1978 when both were out of work executives, they built this company into a multi-national enterprise with more than 2,200 stores across North America, 400,000 employees and $100 billion annual sales. This is a real success story with many transferable values and business principles.
Both of these books redefine entrepreneurial spirit and risk-taking.
CASABLANCA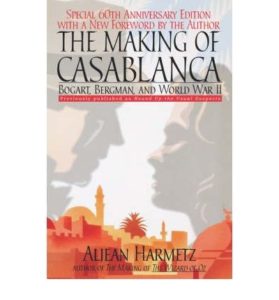 For me, this is the best movie ever made. The cast (Humphrey Bogart, Ingrid Bergman, Paul Henreid, Claude Rains, Sydney Greenstreet, and Peter Lorre), storyline, and music are first-rate. The movie was made in 1942 and set in the context of World War II. If you have similar feelings about this movie, I recommend "The Making of Casablanca", a book which describes the casting, studio system, the elusive ending, the role the government played, and much more. Interesting reading.
ARGENTINA
I just returned from a family trip to Buenos Aires and Patagonia. Buenos Aires is a cosmopolitan city, which feels very European – think Paris or Madrid. Lots of history, great food, fine hotels and friendly people. Patagonia is a 3-hour flight south from Buenos Aires and absolutely breathtaking. You will be up close and personal with nature – awe-inspiring glaciers, pristine lakes and snowcapped mountains. This is a remote part of the world not to be missed.
RETURN TO THE REICH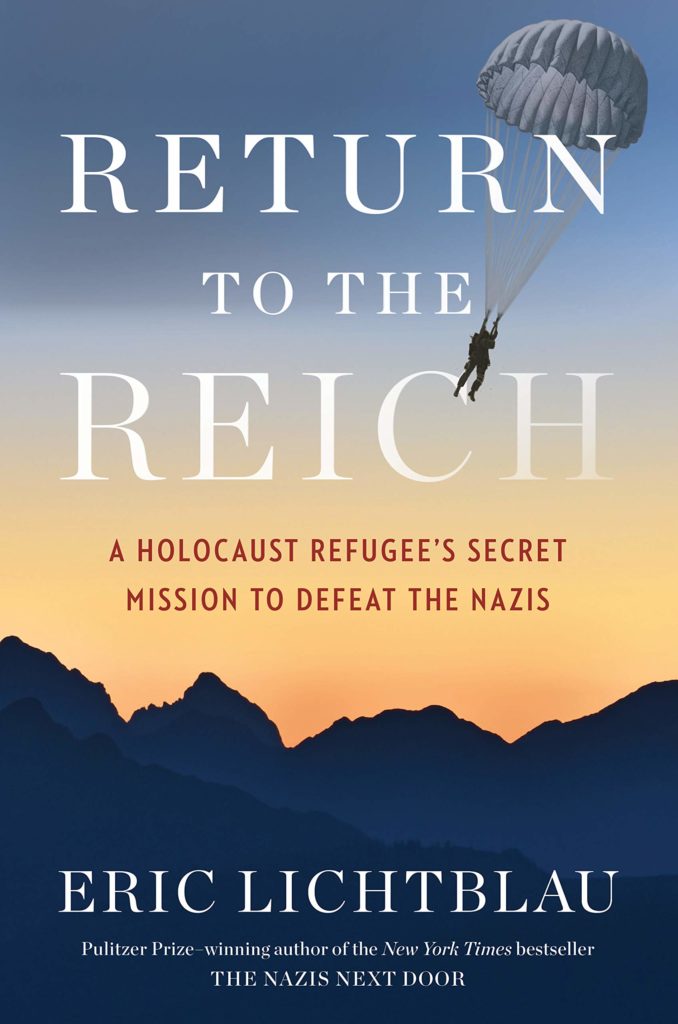 If you heard a story about a young man whose family is fortunate enough to leave Germany just before World War II, comes to the United States, is recruited into the OSS, parachutes into Nazi-occupied Austria, impersonates a German officer and French worker, is captured and tortured by the Gestapo, and convinces his captors to surrender to him – well, you would think that author has a vivid imagination. But this is the true story of Freddy Mayer, who was obviously born without the fear gene, and accomplished all of this. The book is a history lesson that reads like an adventure novel made into an Errol Flynn movie. If the WW II period interests you, as it does me, this is a great story of real-world heroics.
"SEA STORIES: MY LIFE IN SPECIAL OPERATIONS"
Written by Admiral William H. McRaven, a 4 star admiral, whose final assignment was commander of all U.S. Special Operations Forces.  He was a Navy Seal who presided over special operations, including the capture of Saddam Hussein and the killing of Osama Bin Laden.  The book summarizes his Seal training and a wide variety of operations, of which he was in charge.  This reads like an adventure novel, but it's for real.  If you are into military history and like it when the good guys win, you will enjoy this book – fascinating.